LET NO CHILD BE LEFT BEHIND!
The lack of resources causes thousands of children in India to drop out of school every year. Simple school needs are difficult for such children to afford. These children are the most susceptible victims of child labour and child marriage; the lack of education offering them no real escape from poverty.
This year, pledge to help at least one such child go to school!
Join hands with SEESHA as we prepare to distribute 30,000 SEESHA School Kits among children in need. Each SEESHA School Kit consists of a backpack and over 14 school essentials including stationery, lunch sets, art supplies, notebooks, etc.
The cost of a school kit = Rs. 500/-
The value of an education = Priceless!
Support the Cause
Our Projects
SEESHA designs and implements projects relevant to the needs of people from all sections of the society, irrespective of caste, creed, colour, gender or religion. Each of the projects function in their own unique ways to propel the journey towards holistic development, fuelled by indicators such as using education, health, environment and livelihood.The projects are set both in community as well as institutionalised settings. Primarily, we work with children, youth, women, men, families, persons in need of physiological and psychological care, the differently-abled, senior citizens, and victims of natural disasters. Together, these individual projects are equipped with the power to transform entire communities.
Child & Youth Development
SEESHA nurtures young dreams and moulds children and youth into change-makers of their communities and the nation through a range of tailor-made development projects.
Women Empowerment
At SEESHA, we transform shy, uneducated women into empowered individuals through trainings and development programmes.
Service to the Elderly
SEESHA reaches out to the elderly who are abandoned and destitute in order to assure them a healthy and dignified retired life.
Differently-abled Care
With the vision of an inclusive society, SEESHA trains, counsels and motivates the differently-abled to lead independent and self-sufficient lives.
Health Outreach Projects
SEESHA health outreach projects aim to make quality healthcare affordable to the poor, even in the remotest of communities.
Disaster Relief & Rehabilitation
SEESHA's country-wide network of volunteers responds to the need for relief, providing basic provisions and financial assistance to those affected by natural disasters.
SEESHA Updates
---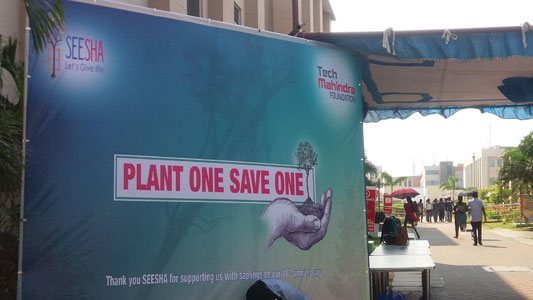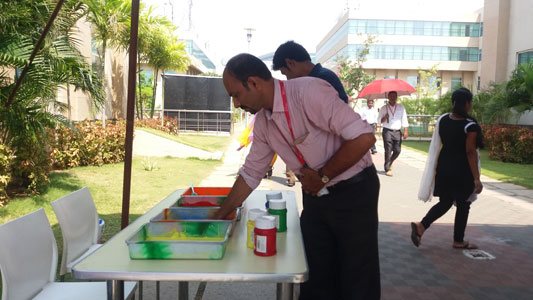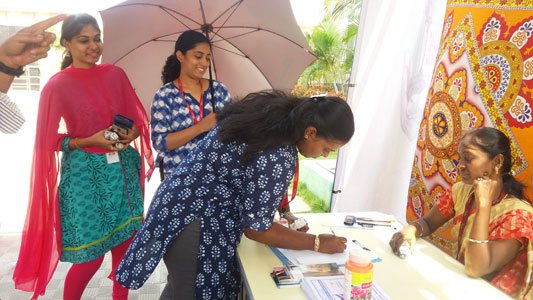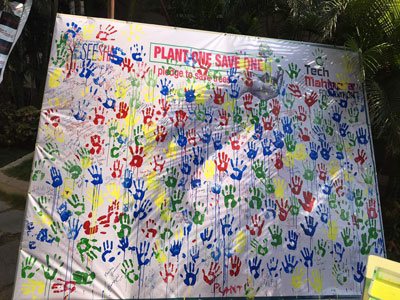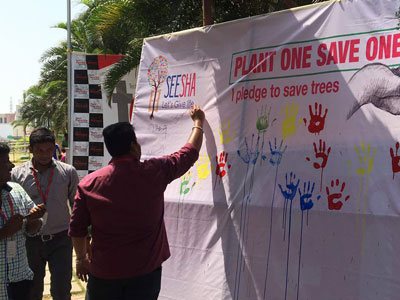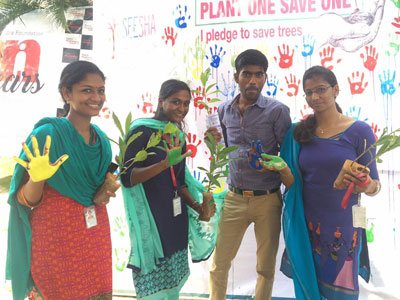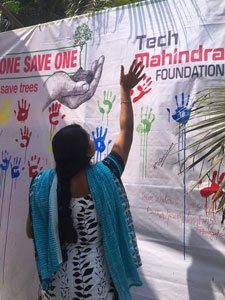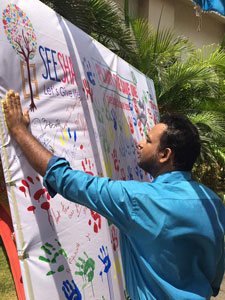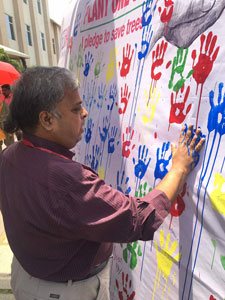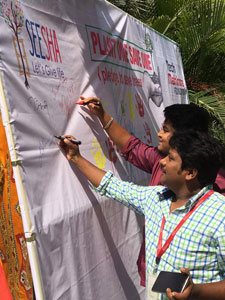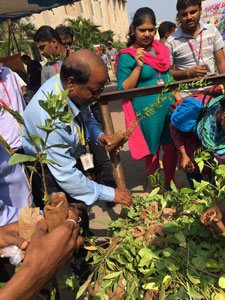 Tech Mahindra Foundation celebrated their 10th Anniversary by joining hands with SEESHA in a tree planting campaign titled "Plant One, Save One" yesterday. Over 5000 happy employees of Tech Mahindra pledged to make India a greener place by taking home tree saplings distributed by SEESHA.
The event was part of a nation-wide campaign undertaken by SEESHA to plant 3,00,000 saplings, create awareness and make citizens take up responsibility for the conservation of the environment.
Contribute towards Environmental Initiatives
Donate Now
Night Shelter at IOG, Chennai
SEESHA, along with The Corporation of Chennai, has started a night shelter home at the Institute of Obstetrics and Gynaecology (IOG) in Chennai for women attenders of patients admitted in the hospital. Along with accommodation, the home offers one free meal a day, drinking water, safety lockers, toiletries and mosquito nets.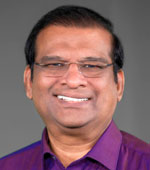 Dr. Paul Dhinakaran
Founder, SEESHA
A philanthropist and educationist, Dr. Paul Dhinakaran established SEESHA in 2003 as the manifestation of his vision in humanitarian service. His personal motto, "Let's give life" is also the tagline of SEESHA.
Testimonials
---
Volunteer

"I experienced the amazing consequence of turning my focus away from me to others, and it was indeed life changing!"
Beneficiary

"The courses offered free of cost by SEESHA have taken me a step closer to my dream as I have a means to earn and save money."
Donor

"Invest in such marginalised children and be blessed, just as I am!"
This academic year, we are sending 30,000 children to school this year with a bag of hope – the SEESHA School Kit! A backpack filled with over 14 school essentials, the SEESHA School Kit is designed to help children in need go to school without worrying about the lack of resources.
Watch these videos to see how a simple school kit can become a second chance at education for a school dropout, a world of opportunities for a child in need, a licence to dream and a hope for a future free of poverty!
Support the Cause